Specialising in direct client works and social housing projects in London and surrounding areas
From our regional Greenwich office we have successfully completed numerous projects, predominantly associated with direct client works and social housing schemes.
We have the experience and skills to offer the full spectrum of services relating to a typical social housing refurbishment project:
Electrical rising and lateral main replacements.
Internal dwelling rewires.
Inspection and testing.
Communal lighting Renewal.
Fire alarm systems.
Door entry & access control.
Warden call.
CCTV.
Communal door replacements – both internal and external.
Lightning protection surveys & installation.
All associated fire stopping, builders works & carpentry
Our direct works also encompass such elements as:
Ventilation system improvements.
Generator and inverter renewal.
Solar thermal installation and the associated plant room interfacing.
School rewires.
The London Team…
Our management team has a long history of working in the social housing market place, consistently delivering a high quality product coupled with a first class service. As a team we are also fully versed in the importance of making excellent resident and client relationships the cornerstone of a successful project.
Engineering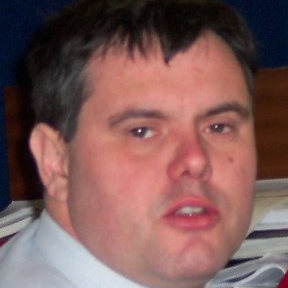 Site Management
Experience has taught us that by allocating repetitive or similar tasks to the same set of tradesman, a benefit is brought to the overall delivery and quality of our product and that is why we break the works down into trade/system packages, each headed by a site supervisor. Our site managers are our most experienced operatives; competent to interpret working drawings, understand the trade/system packages and manage their own trade/system team.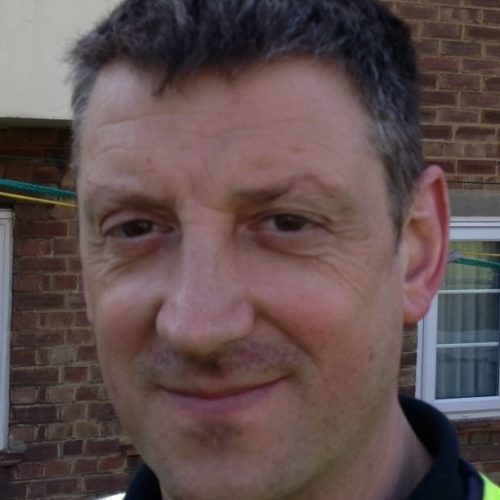 Site Supervision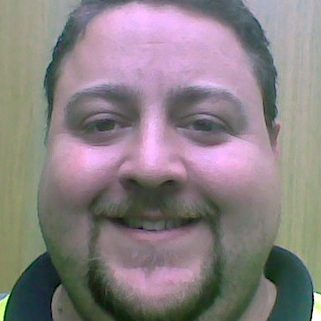 Resident Liaison
Our Residents Liaison Officers are responsible for establishing and maintaining open lines of communication with the various resident committees and local area housing offices, attending all scheme resident meetings, booking appointments with the residents and conducting pre-commencement internal surveys. They are also responsible for monitoring the works within a dwellings as they progress and collecting the customer satisfaction forms.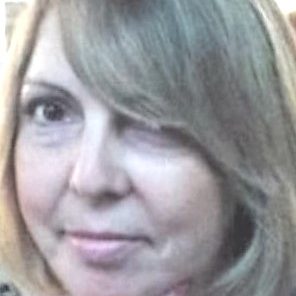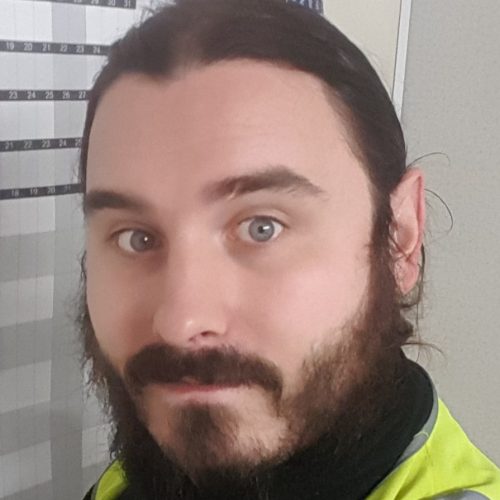 <strong>Some quotes from tenants and clients:</strong>
I will give Jenny Lucas a hundred per cent marks, she did a great job, a lovely lady, very helpful, caring, and always with a cheerful face to everyone, we will be sad to see her go.
Mary Kenny - tenant - Gadsbury Close
I would like to take this opportunity to compliment Ms Jenny Lucas on the professional manner in which she has conducted herself at Gadsbury Close. It has been a pleasure to work alongside her, she has been very caring towards the residents here and has become part of the family.
Yvonne Smith - Sheltered Housing Office - Barnet Homes
Surveying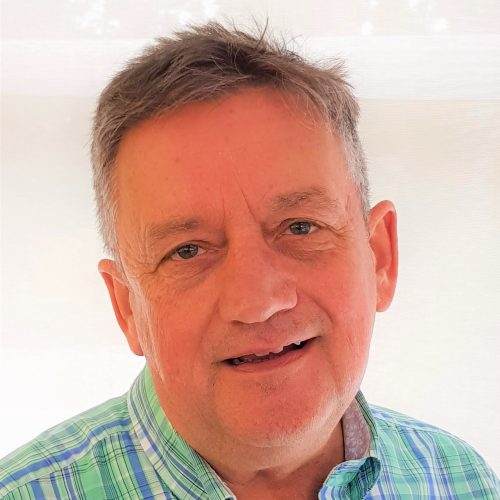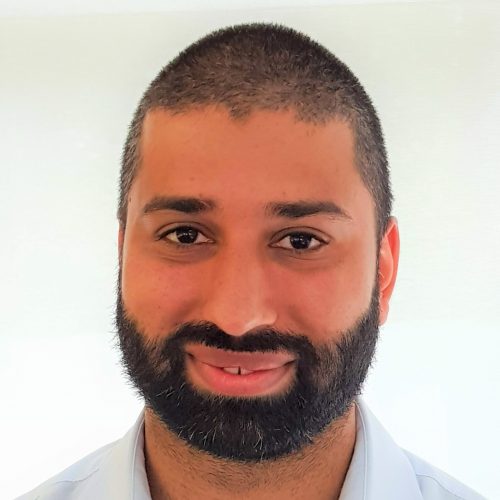 Comments from our clients…
Lift Supplies in Camden, London
Lakehouse and the client are more than happy in the way Vallectric have carried out their contracted works from operational to senior level.
Electrical Rewiring, Uttlesford
The team seem to be well versed with installations and have a professional attitude with conduct to our residents.
Andrew Hurrell
Uttlesford District Council
Electrical Rewiring, Uttlesford
The engineer was quick at responding to queries and deals with them in a polite and professional manner.
Andrew Hurrell
Uttlesford District Council
Lift Supplies in Camden, London
Lakehouse are happy in the additional information provided to residents and lakehouse from a techncial basis.
Various Projects
From Directors to the site operatives their approach is one of client focussed delivery with expertise and quality born of deep rooted experience in their field.
Alastair Macfarlane
WSP Group
Various Projects
I have found Vallectric to be professional and proactive with a work ethic that goes beyond the expectations of the client.
Alastair Macfarlane
WSP Group
Alexander & Ainsworth Estate
Completely on the ball.
Christopher Palmer
Camden Borough Council
1-140 Longberrys, Barnet
Vallectric were very professional and helpful during the contract period. I would be very pleased to be able to work with them again.
Errol Singh
Morgan Sindal
Some of our projects…
Social Housing
Electrical Rising Mains Replacement & Communal Lighting Introduction, Parkside Estate, Bow
ERM replacement and the introduction of new communal lighting to 10 block locations on the Parkside Estate in Bow east London covering 588 homes, on behalf of Kier Services Housing Maintenance. The Client being The Clarion Housing Group.
This scheme included works to Lakeview, a modernist style block with significant historical interest, which overlooks Victoria Park. Originally designed by the Russian architect Berthold Lubetkin whilst with his Tecton practice.
| | |
| --- | --- |
| Client | Kier Services Housing Maintenance / Clarion Group |
| Approx value | £3m |
| Duration of the works | October 2016 to October 2017 |
Electrical Rising Mains Replacement, Foundling Court, Brunswick Centre, Camden

This is a historical scheme completed by the Vallectric team in London. The Brunswick Centre is an iconic building, listed as Grade 2 by English Heritage. Vallectric were tasked with installing new surface clipped MICC cabling from the existing incoming service position to each respective dwelling. The scheme was challenging as all cable routes, methods of installation/termination, colouring of the MICC PVC sheath needed approval from the delivery team and ultimately English Heritage as the works progressed. Vallectric adopted a proactive managerial approach, instigating bi-weekly on site meetings and sectional completion of the works.
| | |
| --- | --- |
| Client | Camden Council |
| Consultant | Nifes |
| Approx value | £50k |
| Duration of the works | May 2004 to February 2005 |
Electrical Rising Mains Replacements + New Riser Routes + Communal Lighting + All Associated Builders Works, Rowley Way, Camden

Rowley Way is an iconic site within Camden, designed by Neave Browne of Camden' Architectural Department in 1968, which is listed as Grade 2 (both internally and externally) by English Heritage. Vallectric were engaged by Camden Council to replace the existing Electrical Rising Mains to 366 properties serviced by 72 risers on the site.
Numerous challenges were overcome successfully by the Vallectric site management team, these included:
The creation of a new internal riser pathway to the 72 riser locations.
The careful removal of the original ceramic tiles to the kitchen areas within the 366 properties, followed by a cleaning and adhesive removal process which Vallectric devised with the assistance of the original tile manufacturer. Once the new ERM cabling had been installed the tiles we reinstated, all in accordance with English Heritages strict guidelines and overseeing.
The removal of kitchen units, followed by the cutting of internal dwelling floors to facilitate the new ERM cable routes.
Our concluding statistics for the project reflected:
95% Resident Satisfaction Levels
A maximum 2% Consultant Snag Level. With the 113 Tasks defined per property the average snags raised against the collective Tasks within a property was 2.
| | |
| --- | --- |
| Client | Camden Council |
| Consultant | Nifes |
| Approx value | £1.3m |
| Duration of the works | May 2011 to February 2013 |
Electrical Rising Mains Replacements, Paddington Green and St. Johns Wood

This scheme comprised of the renewal of the electrical rising and lateral mains to 256 homes, spanning 19 blocks in 2 geographical locations within the London Borough of Westminster. The Client remit was given via a performance specification which Vallectric had to embrace and evolve into a full design. The majority of the installation was broken down into the following elements:
Liaising and interfacing on site with EDF Metering and UKPN.
The installation of a new Ryefield Boards
The installation of new Landlords Switch Gear and Intake Lighting.
The installation of powder coated galvanised trunking and the inclusion of 25mm2 SWA cabling.
The effective changeover of the existing R&L system to the new.
Joinery works associated with boxing in as and when required.
Decorating works in the areas affected.
Builders work pertaining to the creation of new Mains Intake Cupboards.
| | |
| --- | --- |
| Client | City West Homes |
| Approx value | £450k |
| Duration of the works | March 2010 to October 2010 |
Extensive Projects, Barnet Homes
Vallectric have been privileged to have been working for Barnet Homes since November 2011. To date, Vallectric have completed the works to 229 blocks, which encompass 2,821 individual properties.
Our remit is extensive and encompasses the following system renewals and/or introduction of:
Electrical Rising Main
Internal Dwelling Upgrades / Rewires
Communal Lighting
Door Entry
Warden Call
Fire Alarms
CCTV
Lightning Protection
Fire Compartmentalisation
Communal Doors
Ventilation Systems
Suspended Ceilings
Brick Built Intake Cupboards
Fall Arrest Systems whilst the works are on-going
Environmental Cleaning
Our own Resident Satisfaction statistics reflect a 96% satisfaction level since works commenced in 2011. All of our sites have permanent Site Managers, Resident Liaison Officers and a dedicated cleaning team.
Here is a sample project:
Wimbush House
Wimbush House is the third occupied residential block for the elderly that Vallectric have under-taken for Barnet Homes. The refurbishment of the Wimbush House complex was extensive, encompassing a broad spectrum of works such as new communal doors, new entrance/exit doors, suspended ceilings, ERM replacements, property rewires, L1 Fire Alarm System, etc.
We found the introduction of a permanent management team coupled with meaningful involvement of the sheltered block warden integral to the successful delivery of the scheme. Daily, clear and concise methods of communicating with the residents were also pivotal to achieving critical programme dates.

| | |
| --- | --- |
| Client | Barnet Homes |
| Consultant | WSP Group |
| Approx value | £1m |
| Duration of the works | June 2015 to May 2016 |
Communal Lighting Replacement, Daren Court, Holloway, Islington

Vallectric completed the replacement of the containment and lighting at Daren Court, a 9 level, 90 property 1960's tower block. Due to the extensive amount of existing surface mounted services, we liaised closely with the client producing not only working drawings, but detailed service interface drawings, to ensure that the installation was as aesthetically pleasing as possible. Frequent client meetings, and a strong Vallectric managerial presence, resulted in the project being deemed snag free at the point of completion. O&M manual information was handed across 48Hrs after the final works on site had been concluded.

| | |
| --- | --- |
| Client | Islington Council |
| Approx value | £100k |
| Duration of the works | November 2012 to February 2013 |
Domestic Occupied Testing + Upgrades + Rewires, Saffron Walden, Essex

The Uttlesford District Council framework comprised of undertaking electrical inspection and testing, with any resulting upgrades / rewires being completed, to all of the UDC council properties stretching over their extensive 248 SQ Mile geographical catchment area. Vallectric made provision for a permanently based Contract Engineer and Resident Liaison Officer, who had to adapt to their working practices / efficiencies with due consideration for the large geographical working area. This was successful achieved, with the resulting resident satisfaction statistics demonstrating a 98% satisfaction level over the cumulative 6 years of operational activity.
In addition to the contracted social housing framework, as the relationship evolved with UDC and the trust/confidence became established, Vallectric were asked to assist with a multitude of other works such as repairs to street lighting, improvements to the council chamber lighting, new communal lighting to sheltered Residential Blocks.
| | |
| --- | --- |
| Client | Uttlesford District Council |
| Approx value | £2m |
| Duration of the works | October 2010 to March 2016 |
Direct Client Works
Solar Thermal Project, Rochford Hospital, Essex

This scheme comprised of the installation of new roof top solar thermal panelling, the associated distribution pipe work, new pre-heat vessels in the Plant Room. In addition to this we interfaced with the existing BMS system, and supplied an energy display board in the hospitals reception area providing details on the energy savings being made.
| | |
| --- | --- |
| Client | South Essex Partnership |
| Consultant | Nifes |
| Approx value | £90k |
| Duration of the works | February 2015 to April 2015 |
Improvements to the ventilation system + the provision of generator support, Westminster Car Parks
The works involved taking the outline specification generated by WS Atkins for the electrical improvement and defined refurbishment of 6 car parks within the London Borough of Westminster. These schemes included:
The installation of new generators
The modification of the electrical distribution equipment and the incorporation of ATS's
Modifications and improvement to the smoke extract / ventilation systems
Inverter replacements and BMS controls
Fire alarm modifications and interlocking
Emergency lighting installation / improvements
Installation of additional lighting – plant room areas
Replacement of Co2 detection
The Vallectric programming and approach to the scheme had to include due thought for the logistics involved with the delivery and citing of such major plant as a generator within Central London. Carefully coordinated delivery dates, road closures and out of hours working all become important contributory factors in the scheme delivery, ultimately ensuring the minimal amount for our client or the surrounding neighbours of the project.
| | |
| --- | --- |
| Client | Westminster Council |
| Main Contractor | WS Atkins |
| Approx value | £900k |
| Duration of the works |  September 2010 to November 2011 |
New Car Park Lighting, China Town

Vallectric completed the replacement of the lighting and containment within the 1960's underground car park in China Town, Westminster, which was undergoing a refurbishment and re-brand. The contract included for Vallectric to coordinate their works to facilitate continual phased usage of the car park by the public. This was successful achieved, with the Vallectric element of the refurbishment being completed on time and within budget.
| | |
| --- | --- |
| Client | Q-Park |
| Approx value | £130k |
| Duration of the works | March 2012 to July 2012 |
School Rewire, Hargrave School

The Hargrave School project was the third school completed by Vallectric, via Robert Martell and Partners, direct for Islington Council. Vallectric were contracted to undertake a full rewire of the school, this included a new incoming service head and all associated distribution equipment plus new lighting. For a proportion of the time within the contract period the school was occupied by children. Daily interfacing with the schools management team and a flexibility to the approach on site meant that the works were delivered on time and to budget.

| | |
| --- | --- |
| Client | Islington Council |
| Consultant | Robert Martell and Partners |
| Approx value | £200k |
| Duration of the works | August 2011 to June 2012 |